Imagine going on tour with a Grammy-winning band. You have a VIP pass to concerts, you sleep on the tour bus, you hang out with the band. Although this is definitely not how films usually start, this was exactly how my experience started in the summer of 2015 when I was the dialect coach on the Christian Indie film,
Priceless
.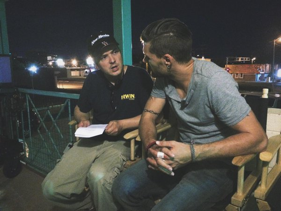 I was one of the first crew hired, and as such I got to witness most of the filmmaking process. The lead actor Joel Smallbone, from Christian band For King & Country, needed to play a character from Houston, TX — but he has a very obvious Australian accent. So they brought me on a month before shooting to coach Joel on his accent and acting. I went on the road with For King & Country for five days. In between concerts, Joel & I developed his character. I walked him through the process of sounding "American" and he was able to disguise himself very well.
As we got into production, it was clear from the prayer before we began each day and conversations with the director and producers that this would be a film made by Christians, but the message was applicable to a much wider audience. And so it became difficult to categorize the film. Yes, it was made by Christians. And certainly Christian audiences would appreciate it. But references to God, prayer, salvation, etc. were mostly portrayed in general or indirect terms. Characters wear cross necklaces and have cross tattoos, but unfortunately that symbol isn't always exclusive to Christians. God is mentioned a few times, but words of encouragement are usually phrased in such a way as to not turn off non-Christians and still convey a similar message. And while some may say that this subtlety makes a film "less Christian" than others which may be more direct in expressing Biblical messages, I understand and agree with the filmmakers' approach to not alienate non-Christian audiences with too much "God talk".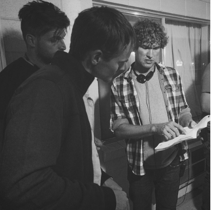 To argue my case for Priceless being an effective "Christian Indie film," I'll refer to Tom Kuster's 2016 GOWM presentation "How Christian Was That Movie." Tom lists certain criteria that qualify a movie as "Christian."
First, according to Kuster, it is necessary for "Christian" films to be good. In other words the production value, acting, and script must be a high enough level that a non-Christian audience would still enjoy watching the film. I agree that sub-standard films can be counterproductive and cause potential audience members to lose interest or — even worse — criticize the Christian message of the film or even the Christian faith altogether. In my opinion, all three of these elements in Priceless are above average and therefore good enough to reach a secular audience. However, I find it helpful to get a second opinion.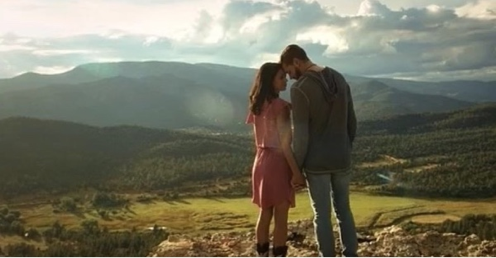 Variety's review of Priceless, the reviewer writes this about the production quality:
Priceless achieves greater impact through understatement and implication than many other similarly plotted movies do with R-rated explicitness.
That same review says this about the story:
The film's target audience. . . are more likely to appreciate the overall restraint of this slickly produced indie drama, and embrace its underlying theme of redemption through selfless action.
I'm going to risk sounding a little arrogant here and go as far as to say that I am an expert on acting (with a Master's Degree in Acting and over 11 years experience both as an actor and a coach in film, TV, theatre, and voice acting). That being said, I always try as hard as I can to step back and take an unbiased, objective view of productions I work on. In my opinion (and you're certainly entitled to yours), the acting in Priceless is at least as good as, if not better than many "non-Christian" or "secular" films currently available. And again, here's another outsider's thoughts (from the Variety review) on the acting to support my opinion: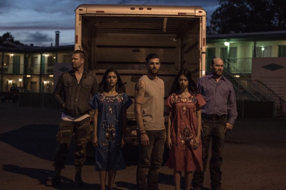 Joel Smallbone makes good on the promise he evinced as an actor in Like a Country Song (2014), another faith-based movie... (At the risk of sounding blasphemous: He seems ready for a role in a more secular picture.) Santos and Midthunder are suitably sympathetic, while Parrack is most chilling... But Koechner is the true revelation here. Normally cast in comic roles, he comes across here as credibly and creditably serious and sincere.
Tom Kuster goes on to say that really good production quality in movies does not require massive amounts of money anymore, or even a studio backing it. That's absolutely true. A "low-budget" movie is defined by SAG-AFTRA (Screen Actors Guild) as any film produced on a budget of $5 million or less. It is possible to produce a good quality film on a low budget, but it's definitely more challenging. Priceless had a budget of $1 million and every dollar was stretched thin. To those who don't know — even ONE million sounds like a lot of money. But when you consider all the departments needed to make a movie — the crew, the actors, food to feed everyone, props, location permits, post-production editing, and more — it's not as much as it sounds. Especially if you want a quality product at the end of it.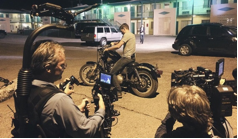 Another criterion many people use to measure the success of a movie is how it does at the box office. Keep in mind that many movies flop and never recoup the money spent on producing them. You can never predict exactly how a movie will sell, but a movie that at least makes its money back can be considered a success. Based on that criterion, Priceless is a success (albeit a small one). According to IMDb, as of Dec. 18, 2016 Priceless has made back the money spent making the movie and a small profit on top of that.
So, based on the above criteria met by Priceless, I argue that it was in fact an effective Christian Indie film. Although some may find value in ranking just "how Christian" certain films are compared to others, it's my belief that any film that communicates a Christian message or moral, and/or demonstrates Christian behavior modeled by its characters qualifies as "Christian" — or at least "faith-based." And to my mind, what makes a film an "Indie" production is any film not originally backed by a large studio (that is, mainly independently funded). Therefore, a film that combines these is by my definition a "Christian Indie film." That may help someone looking for that specific genre of film. But I hope that, more importantly, "Christian" or "faith-based" films reach the hearts of their audiences and prompt them to live in accordance to the Christian faith prescribed and demonstrated by Jesus Christ.
I hope you get a chance to see Priceless and form your own opinion. (Here is the official Priceless trailer.) Do you think it's an effective "Christian Indie Film"? Why or why not? And what other films do you think fit into this category? Are they effective, or not? I look forward to the discussion.
---
Translate this page into your language
Return to original language with "show original" button at top left.