In November of 2016 we were in our regular 6th hour class of Desktop Publishing when Mr. Jaspersen, our teacher, starts to tell us about his new GoPro.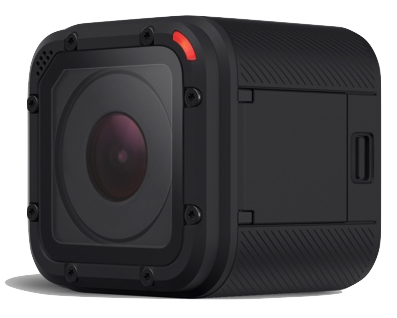 The GoPro
Christian (Chip) immediately starts to bring up the idea of buying a GoPro for our Desktop Publishing class. Mr. J. told us all about the amazing world of
Thrivent Action grants
. He told us that if we had a good cause and wrote a good proposal
Thrivent
would give us $250 to make our project happen. So in no time Chip was writing up a request. It wasn't long after that Chip's request was approved. Now we had just less than three months to do something great with the GoPro to prove to Thrivent that we deserved it. Luke's part in this project was handling all of the communication. He was more or less in charge of all things WELS communication for our class, so this job seemed fitting. He was also working with our 2nd semester World Mission project, the
orphanages in Haiti
. We decided that we wanted to send the GoPro to Haiti to get footage of the orphanages. Luke emailed the missionary that spends the most time there, Terry Schultz, to see if he would take the GoPro on his next visit. Terry Schultz informed us that he was already in Haiti and that there was no way that he could take the GoPro. Hope seemed somewhat lost until Luke discovered a lady who has been to Haiti several times as part of the WELS program. Her name was Linda Petersen. Linda saved our project. Luke emailed her and she loved the idea from the start and on Christmas day Chip mailed Linda the GoPro. For the next week we had no idea what to expect. We had never met this lady. We had given her instructions on how to use the camera but something can always go wrong. We were so nervous that whole week until Chip got the GoPro back some two weeks later. When Chip plugged the camera in, we could see the amazing footage that Linda got. She explained the mission well, she talked and interviewed kids, and she even got a video of the children singing "This is the Day the Lord Has Made" in English.
Now we had to take this raw footage and turn it into an informational documentary. We decided to bring Keegan into the project because of his talents with video editing. So Chip and Keegan worked long hours, day and night, while Luke looked for places that they could send the video in hopes of getting the word out about Haiti and the help that they need. He found a couple of places, one being Martin Luther College and the other being the Speechless Film Festival hosted by Bethany Lutheran College. Though we were too late to get the film entered in for judging, the people that ran the festival showed great interest in our project and were kind enough to give us our own showing time. This film festival set a precedent for the Desktop Publishing class and was a highlight of our year. This project helped our school raise funds for Haiti. We had raised more money than any other year in the past. We believed that without the video Haiti was seen as some far off land rather than our brothers and sisters in Christ in need of our help. When you see the faces of the children and you hear them sing, the Lord works in us. He instills in us a heart of love and a heart of compassion which solidifies itself in our donations to these children in Haiti. Though we, at Minnesota Valley Lutheran, have a new mission this year we continue to keep Haiti in our prayers especially with the recent Hurricane that just went through.
To watch the video click here.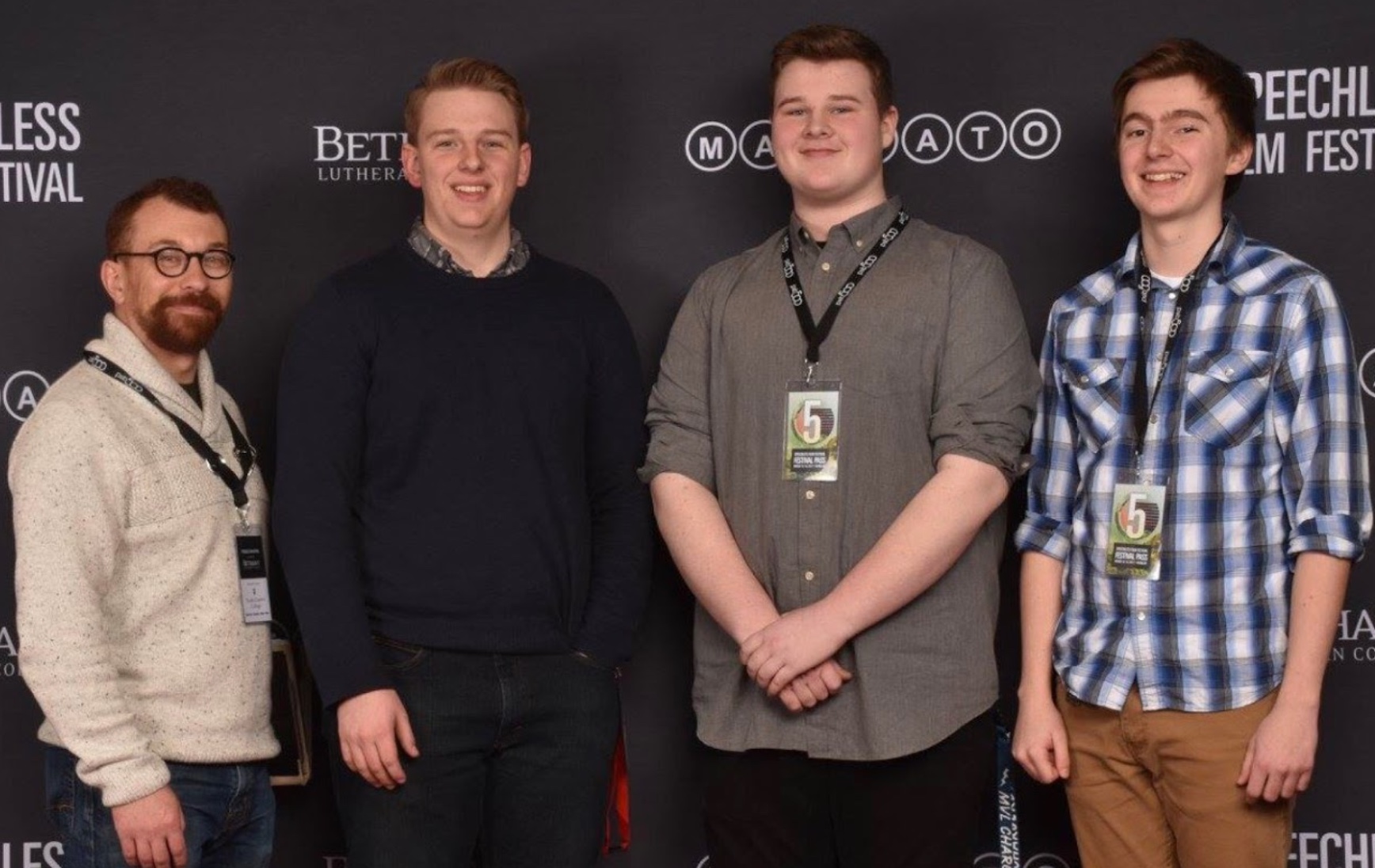 Teacher Jason Jaspersen, Luke Gartner, Keegan Jeffers, and Chip Hennig at Bethany Lutheran College's Speechless Film Festival
Luke Gartner lives in Redwood Falls, Minnesota, and is a senior at Minnesota Valley Lutheran High School. He has a passion for missions, went to Mahahual, Mexico, last summer to teach Bible stories to children, and plans on going to Martin Luther College to major in History and minor in Spanish.
Keegan Jeffers, from Mankato, Minnesota, a senior at MVL, has made several videos for his school and in the future wants to go into media arts.
Christian Hennig (Chip) was born in Orange California, and since 7th grade has lived in New Ulm, Minnesota, where his father teaches at Martin Luther College. He is a senior at Minnesota Valley Lutheran High School, and plans a future in technology and media publication.
---
Translate this page into your language
Return to original language with "show original" button at top left.